Global Glass and Mirror is a family owned business that has been servicing Long Island and the Metropolitan area since 1976. Our experience in glass and mirror goes back before our Hicksville location to Brooklyn NY, where the founder at 12 years of age, began working as an apprentice for N. Perlman and Sons. Here he learned all the facets of glass and mirror work from skilled European craftsmen. He became the head mechanic and later took over the business upon the retirement of the original founders of Perlman in 1966. After many years working in Brooklyn and Manhattan, Long Island seemed like a nice place to raise a family and relocate his business.
Global Glass and Mirror was established in 1976 and has grown since. Now the second generation has entered the business to learn the old and move the business forward to keep up with current trends and technology.
We have state of the art beveling, shaping and polishing machines that can perform the same services as manufacturers with a faster turn around in most cases. Why wait 2 weeks for more when you can have the same work done in 5-7 days or even quicker?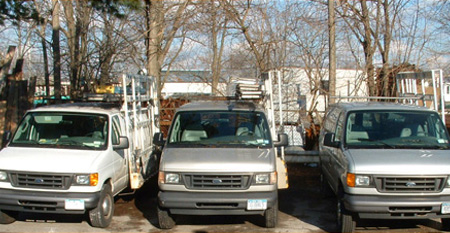 With over 50 years of performing our craft in Long Island and beyond, our quality products and fine workmanship have put our name on many commercial and residential projects. Let yours be the next one!
We look forward to speaking with you about your next project.